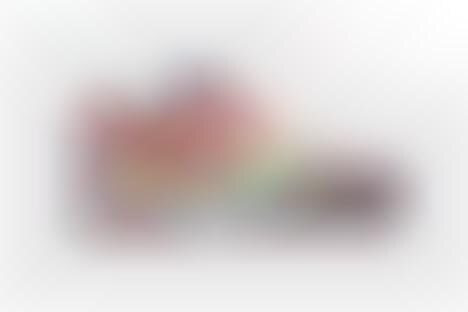 atmos Introduces a Nike Air Max2 Light Sneaker in a New Colorway
atmos unveils its latest iteration of the Nike Air Max2 Light sneakers in a colorway that is complete in a collage-like manner. The 'Black' colorway is contradicting as it boasts a black foundation but the spotlighting element is its plethora of vibrant details.
Hirofumi Kojima showcased the design on Instagram, which takes the silhouette and completes it in a blacked out iteration, decorating the uppers with motifs of orange checks and embroidery in pink. Additionally, the branding is informed in the vibrant Bolt color and it is accompanied by clear rubber lace caging and heel details with infrared logos. The notable Swoosh is found at the sidewall in black leather accented with pink stitching and the white midsole with pink Air unit bubbles round out the sneaker.