Taylor Swift and Katy Perry have officially rekindled their friendship — and the world is already a better place for it.
As we reported, the formerly feuding songstresses hugged it out at the end of Taylor's You Need To Calm Down music video, effectively trading their years-long beef… for a happy meal. 
Seeing as their feud lasted multiple albums and seemingly inspired songs like Bad Blood and Swish Swish, Twitter shed tears of joy knowing the divas' bad blood had finally turned good.
But as it turns out, Tay and Katy have apparently been friends for a while now!
Related: Lindsay Lohan Leaves Random Comments On Taylor's Instagram Live!
Taylor made this revelation in a new interview with the U.K.'s Capital Breakfast radio show, which she called into hours after the release of her music video on Monday afternoon.
Updating fans about her reconciliation with Katy, the 29-year-old singer said:
"[Katy] and I have really been on good terms for a while."
Oh? Do tell, gurl!
The superstar went on to explain the two have been on "good terms" ever since Katy sent her a (literal) olive branch last year, explaining:
"She sent me a really nice note and an olive branch — like an actual olive branch — to my tour when it started, the Reputation Stadium Tour, a while ago. From that point on, we've been on good terms."
As we reported, Tay eventually returned the friendly gesture by sending Katy Kat a plate of chocolate chip cookies with the words "Peace at last" written in red icing.
But as the singer recalled in her interview, it wasn't until the two saw each other in person that they were able to reconcile IRL. She dished: 
"We saw each other at a party and walked up to each other and hugged it out and talked about things. Then saw each other again and hung out at another party."
After making amends, the Grammy-winner admitted "something felt so much lighter about my life when things became really good between us."
Makes sense! As a wise sage once said…
"Stressin' and obsessin' 'bout somebody else is no fun"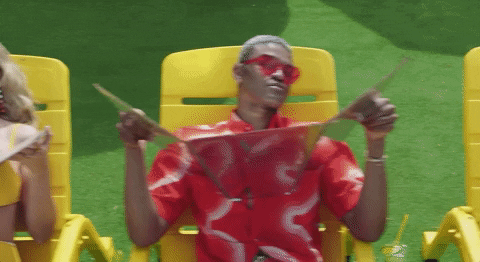 While the pop stars were on good terms for a while, Taylor explained they wanted to make sure they were "solid" before revealing their reconciliation to the masses, elaborating: 
"You know, she and I have been fine for a while and really on good terms but we didn't know if we were ever gonna really tell people about it. We wanted to make sure that was solid between us before we ever made the public aware."
Clearly, the two are now as solid as a hamburger.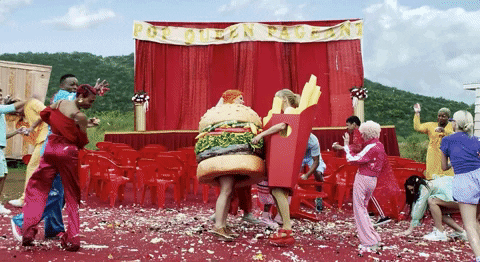 Yay!!
Take a listen to an excerpt from Taylor's interview (below)!
[Image via YouTube]