Mike Fleiss is well on his way to becoming a bachelor once again, as he's fully settled his divorce case — and restraining order drama — with wife Laura Kaeppeler.
According to TMZ, The Bachelor creator's wife of five years, who is 11 weeks pregnant with their second child, has dismissed her domestic violence claim against him as part of a settlement the two negotiated about a week ago.
The news comes weeks after Laura filed legal docs accusing the reality TV mogul of attacking her after demanding she get an abortion earlier this month. She was granted an emergency temporary restraining order, and a hearing was set for August 6. 
Related: Chris Harrison Breaks His Silence On Abuse Allegations Against Fleiss
But because Laura's domestic violence claims have been dropped as part of their divorce deal, the restraining order she got has been terminated. Fleiss' ex will get $10 million, per the outlet, and the pair will share joint custody — equal 50/50 legal and physical custody — of their four-year-old son, Ben.
As we reported, the 2012 Miss America winner initially claimed Fleiss urged her to get an abortion after learning she was pregnant with their second child. She didn't oblige, which allegedly caused her ex to "become enraged" and start threatening her, demanding to see bank statements showing she paid for the procedure. 
During one alleged incident on July 6, Laura claims she was in bed with their sick son when Fleiss allegedly came in and grabbed her cell phone out of her hands. Fearing the 55-year-old would leave her without "any way to contact law enforcement if Mike became violent, as his threats indicated he might," Laura allegedly followed him outside the house "begging" to get her phone back. 
Related: Ellen Pompeo Swings HARD At Fleiss In Defense Of Kelly Ripa!
Before they got outside, she claimed Fleiss "grabbed my body, forcibly pinned me up against the wall and held me there. After I broke free, he continued to use his arms and hands to aggressively push me away from him as he walked outside the door, still not returning my phone. Then he walked towards his pick-up truck parked outside in our driveway, shouting 'I'm going to punch your face in.'"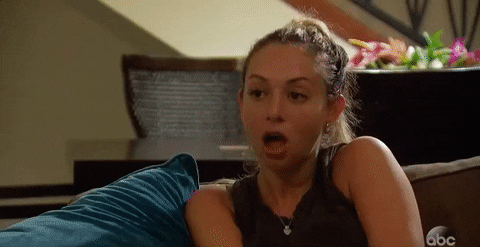 When the reality TV producer got to his truck, he allegedly opened the driver-side door and got in. Laura claimed she stood "outside the running board/footstep directly below the driver-side door, which is approximately 12-18 inches off the ground," allegedly begging him to not leave her and their son at the house without access to her phone.
Laura alleged that while she was standing on the footstep, "Mike put the truck in reverse and began to back up… then stopped the car suddenly, which nearly made me fall off the running board and caused the swinging door to almost close on me." She added:
"At this point, Mike forcefully shoved me off of the running board, closed the car door and drove away with my cell phone in his possession.'"
Fleiss, who reportedly makes between $20 and $30 million a year, denied his now-ex's allegations and claimed she physically attacked him.
Sources connected to the couple tell TMZ while there was a prenup in place, Laura did better financially than she would have under the prenup — but not as well as she would have done had there been none.
[Image via WENN]